Een paar dagen geleden kon je een
review
lezen over het Undress Me Too palette van MakeUp Academy. Ik ben nog steeds razend enthousiast over het palette. Voor deze Look of the Day heb ik 'm ook gebruikt. Waarom heet deze Look of the Day dan
Peach on the Beach
? Lees dan snel verder!
Peach on the Beach is mijn favoriete lipproduct van dit moment. Ik heb 'm al een tijdje, het is een lipkleur van de Bourjois Color Boost lijn. Echt een geweldige kleur voor de lente en zomer. Ik denk dat 'ie veel mensen goed zal staan.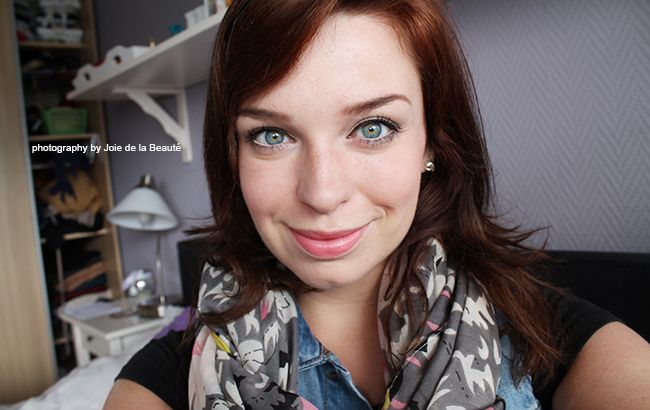 Welke producten heb ik gebruikt?
Gezicht:
Catrice Photo Finish Foundation #010
Catrice Camouflage Cream #010
Essence All About Matt Fixing Compact Powder
Kiko Soft Touch Blush #104
Essence Love Letters Highlighter Powder #01 Love Poem
Ogen:
Hema Eyebrow Pencil #11
Essence I Love Stage Eyeshadow Primer
MUA Undress Me Too Palette (kleuren reveal, wink, obsessed, corrupt)
Catrice Inside Eye Highlighter Pen #010 In The Mood for Nude
Miss Sporty Studio Lash Eyeliner #002 Dark Chocolate
NYC Show Time Mascara
Lippen
Bourjois Color Boost #Peach on the Beach
Wat vind jij een mooie lipkleur voor deze zomer en lente?